Now that working from home has become the new norm, why not think about other places you could work from? Far more exciting ones than your spare room or kitchen table — ones with inspirational views over moorland or meadow! Places where you could walk through woodland during your lunch hour, or go surfing when you'd normally be commuting home.
Combining a few days' even-more-remote working with a few days' holiday lets you get away for a week or more at a time, whilst taking minimal annual leave. And because these places all have WiFi, you could Zoom in* and just not mention that you're actually 200 miles away…

*Of course we'd never endorse that.
—
The ultimate WFH office, this quirky hut (above) was built by a famous author, who penned many of his books here. Inside, it remains stuck in time, with his old leather chair, taxidermy and collection of scratched '78s. The main house — across the meadow-like gardens — is utterly beautiful so your travelling companions won't resent all the hours you spend working.
—
This gloriously quirky cottage is surrounded by 70 acres of wild Welsh landscapes — ancient oak woodlands and tumbling waterfalls. Gaze out of the stain-glass windows whenever you need creative inspiration or start your day with a long walk so you're mountain-fresh for duty.
—
Light the log burner on cold days, and spend your day working at the scrubbed-pine table or commandeer the upstairs dressing table for your laptop. The cottage is part of a peaceful estate, with an acre of beautiful walled gardens you can roam when you need a break. When 6pm hits, wander down to the village pub for a drink, and stay on for award-winning food if you're feeling too relaxed (lazy) to cook.
—-
This gorgeous little Victorian cottage is home to a Danish photographer, who rents it out when she's abroad. Every corner is filled with personality and style, and there's a gorgeous study that's perfect for WFH. Go for riverside strolls when you need a screen break or whiz over to Holkham Beach with its vast sand dunes.
—–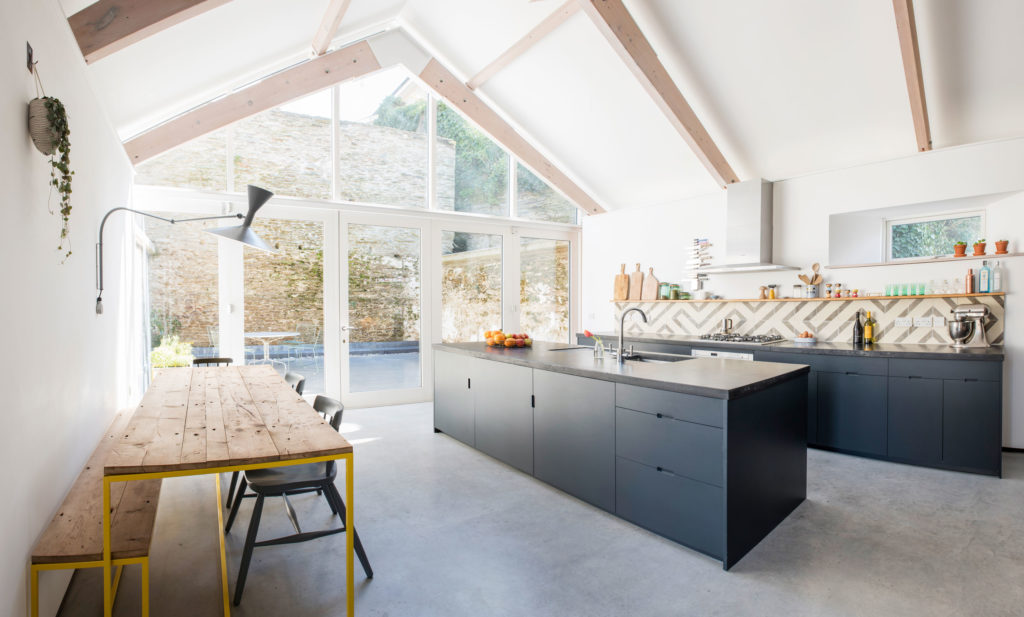 There's masses of WFH space in this incredible Devon design house. Sit at the kitchen table, in the sun-splashed courtyard, or in the den. There's a second bedroom (below) if you're bringing young ones; if not, that's an additional work space! And with a string of golden beaches 10 minutes away, you can go for a surf before breakfast.