Dip your toe into the world of wild swimming with Guest Editor Sian Lewis.
Grab your swimsuit and splash into the magical world of wild swimming — taking a dip in a lake, a river or the open sea is a wonderful way to wash away stress and find a little moment of peace in nature. What's more, outdoor swimming is just as good for your physical health as it is for your mood: cold water has been proven to boost the immune system, improve circulation and give you a natural hit of endorphins.
Whether you want to brave winter waters or splash about on a hot summer's day, outdoor swimming is also a wonderful way to explore Britain's wildest corners – and Kip's collection of special places to stay includes plenty of beautiful boltholes where you can take a dip a mere stroll away your door.
Ready to take the plunge? Here are 5 gems for wild-swimming weekenders, plus some safety tips and useful kit to keep your inner mermaid happy.
---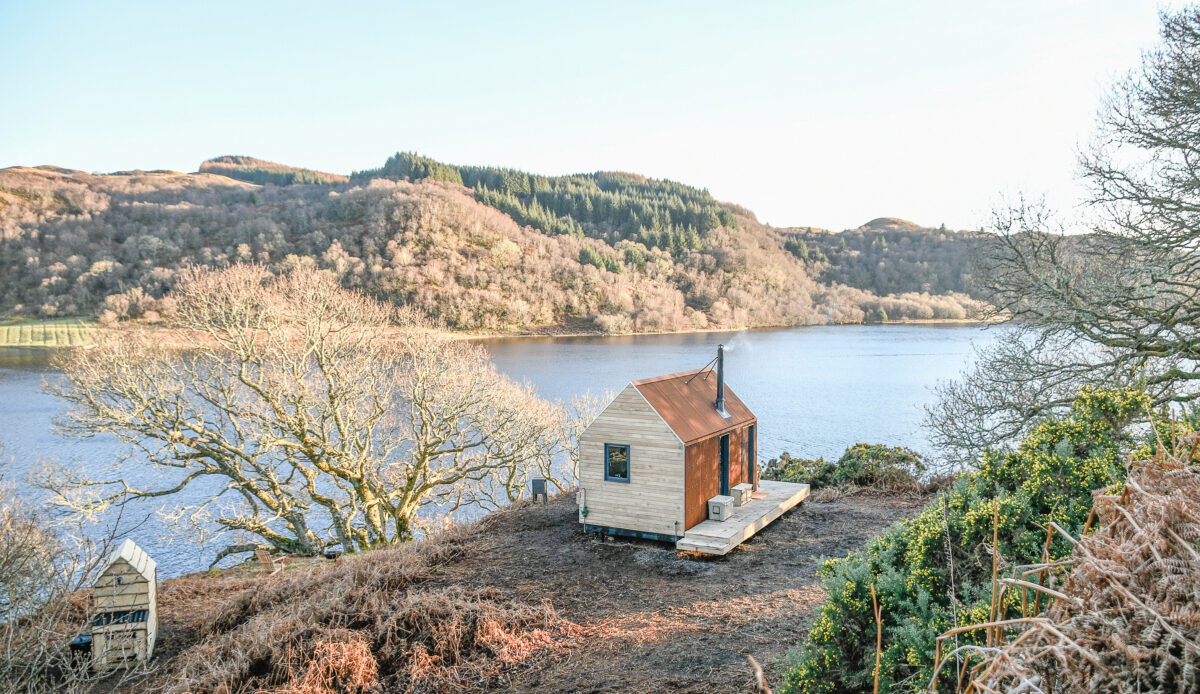 The Wilderness Cabins, Oban
Scotland is sometimes referred to as 'Britain's last wilderness', and there's surely nowhere better to escape the madding crowds than at this trio of stunning off-grid cabins on the peaceful shores of Loch Nell. Swim in the loch's deep cold waters (you may even spot eagles soaring overhead), then warm up in the wood-burning lakeside sauna – great for trying the Finnish tradition of cold-water immersion followed by the physical benefits of hot steam.
---
Lavender Escape, Wye Valley
Lavender fields forever. For a very fragrant dip, escape to a painterly flower farm complete with reed-edged wild swimming pond at this Welsh idyll, where the owners make essential oils and creams from the blue blooms that scent the air each summer. At the heart of Lavender Escape is a shepherd's truck-turned-cosy cabin overlooking the tempting water. Warm up after your swim by wrapping up on the deck next to the crackling firepit and admiring the killer panoramic views.
---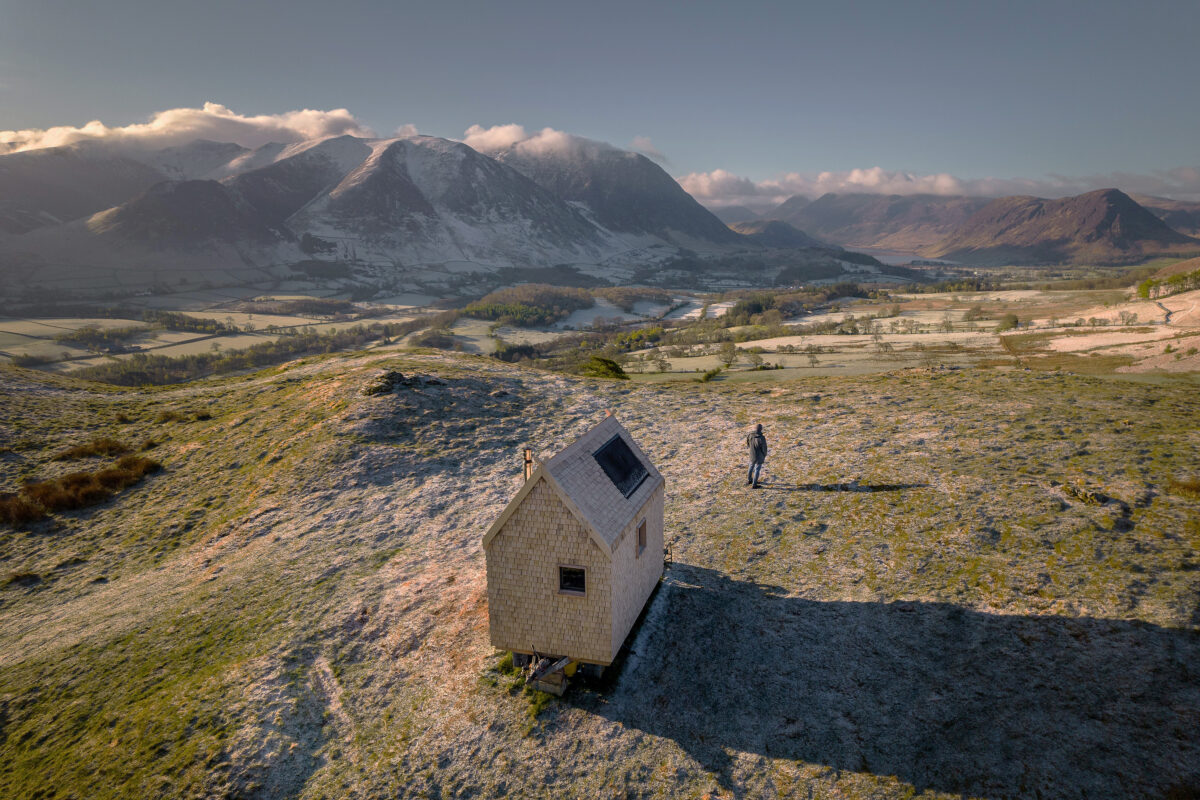 You have to really want to escape to this magical, moveable mountain hut – it takes a 30-minute hike into the hills to reach this tiny house. Don't wait around though – it moves every few months to a new location, so as to leave no footprint on the land. Wherever in the Lake District National Park the cabin is parked up, this is the perfect base for packing your swimsuit in your rucksack and going in search of Cumbria's famous 'pots' – deep river pools with beautifully clear turquoise water that are wonderful for a cooling splash on a hot summer's day. Seek out Black Moss Pot, where you can jump off high rocks into the water, or lesser-known Tongue Pot, a necklace of inviting little pools in a deep green valley. Back at the cabin, a hot shower and a wood burner will warm the cockles.
Lakeside Cabin and Lakeside Yurt Cornwall
Dreaming of a hidden wild-swimming lake where you can swim or SUP among dragonflies or sunbathe on a sunny pontoon all day? It's a reality at the paradisical lakeside cabin and yurt, tucked away at opposite ends of a swimming hole in a Cornish valley . It's very tempting to spend all your time rambling around the surrounding magical 5 acres of wildflowers and water, but if you want to venture further in search of exciting swims, Cornwall's coast is just minutes away. Try seeking out the crystalline pool that is revealed among the rocks at Porthtowan at every low tide.
---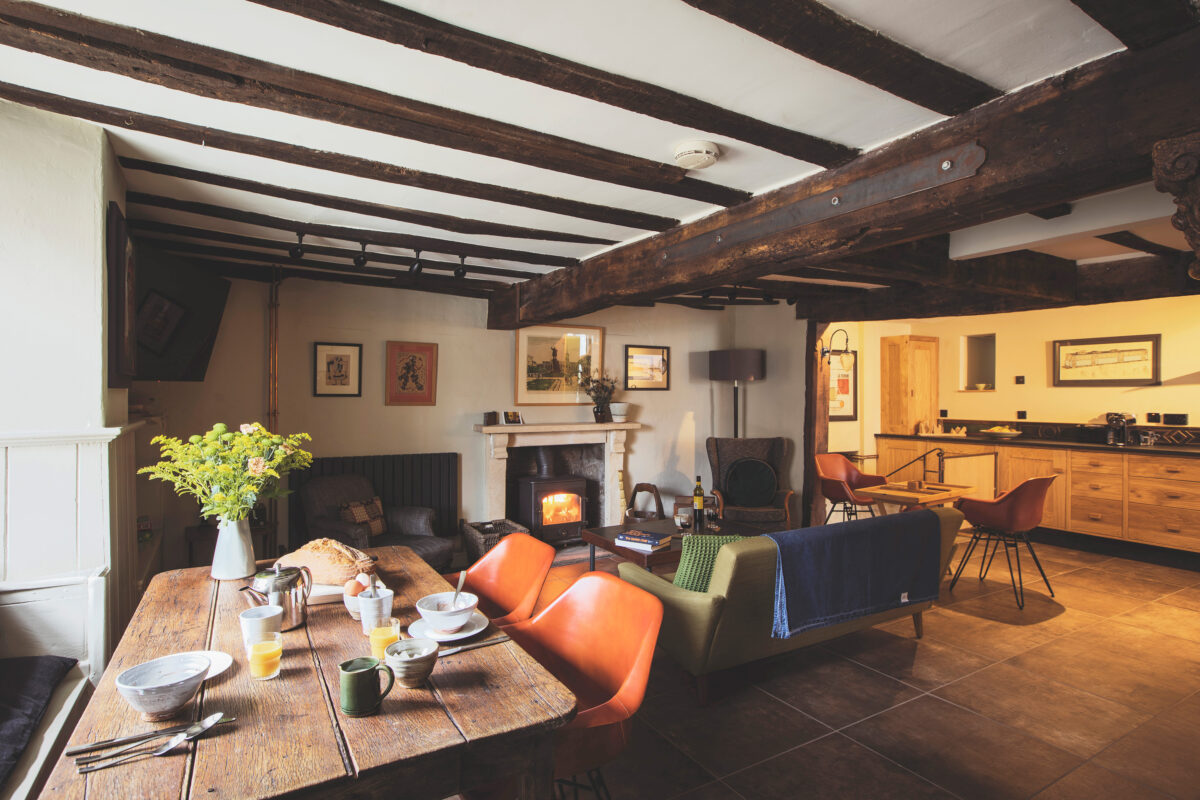 Literary-mad Hay, the 'town of a million books', is also famous for the beautiful River Wye, which snakes along its border. This ancient-meets-modern cottage in the centre of town, is perfectly positioned for a spot of river dipping – make your way to The Warren, a bucolic riverside meadow on the banks of the Wye that's a favourite picnicking and swimming spot for locals on scorching summer days. Or make a paddling pilgrimage to Skenfrith Castle, where you can dip in the calm waters of the River Monnow next to romantic ruins.
---
My wild-swimming safety tips.
1. Scope out your swimming spot carefully before you get in. Check the depth and flow of the water (avoid swimming in fast-flowing currents) and look out for any hidden rocks or submerged branches.
2. Look for an exit point – work out a spot where you can easily get out of the water before you jump in.
3. Avoid swimming alone – dip with a buddy instead.
4. On cold days, have a robe and a hot drink to-hand on the shore so you can warm up quickly when you get out of the water, and aim to finish your swim before you start to shiver. On even colder days wear a wetsuit and pop on aquatic sandals for protection on rocky ground.
5. If you encounter trailing weeds or seaweed, don't panic – float gently through them and swim using your arms but not your legs.
---
My wild-swimming essentials.
1. Changing robe: cosy up as soon as you get out with a warm, insulated changing robe like Seasalt Cornwall's smart, fleece-lined coat.
2. A warm neoprene wetsuit will keep you warmer on winter swims. Try Orca's swimming-specific suits in winter, or cover up for added sun protection in Rip Curl's pretty summer suits.
3. Goggles: get clear vision to explore underwater, and protect your eyes from sea salt and the sun's glare with a polarised pair of swim goggles. I love HUUB's Aphotic goggles.
4. Tow float. When you spot a swimmer out in open water, they're often followed closely behind by an orange inflatable. 'Tow floats' (brightly coloured floats that attached via a strap to your waist and makes you easy to spot in the water) such as Orca's safety buoy are ideal for keeping you safer on sea swims.
5. Swimming cap. A cap isn't an essential for wild swimming, but it can keep your head warmer in chilly weather, and will protect your locks from salt water if you're dipping in the sea. Speedo make caps in all shapes and sizes, including recycled options.
---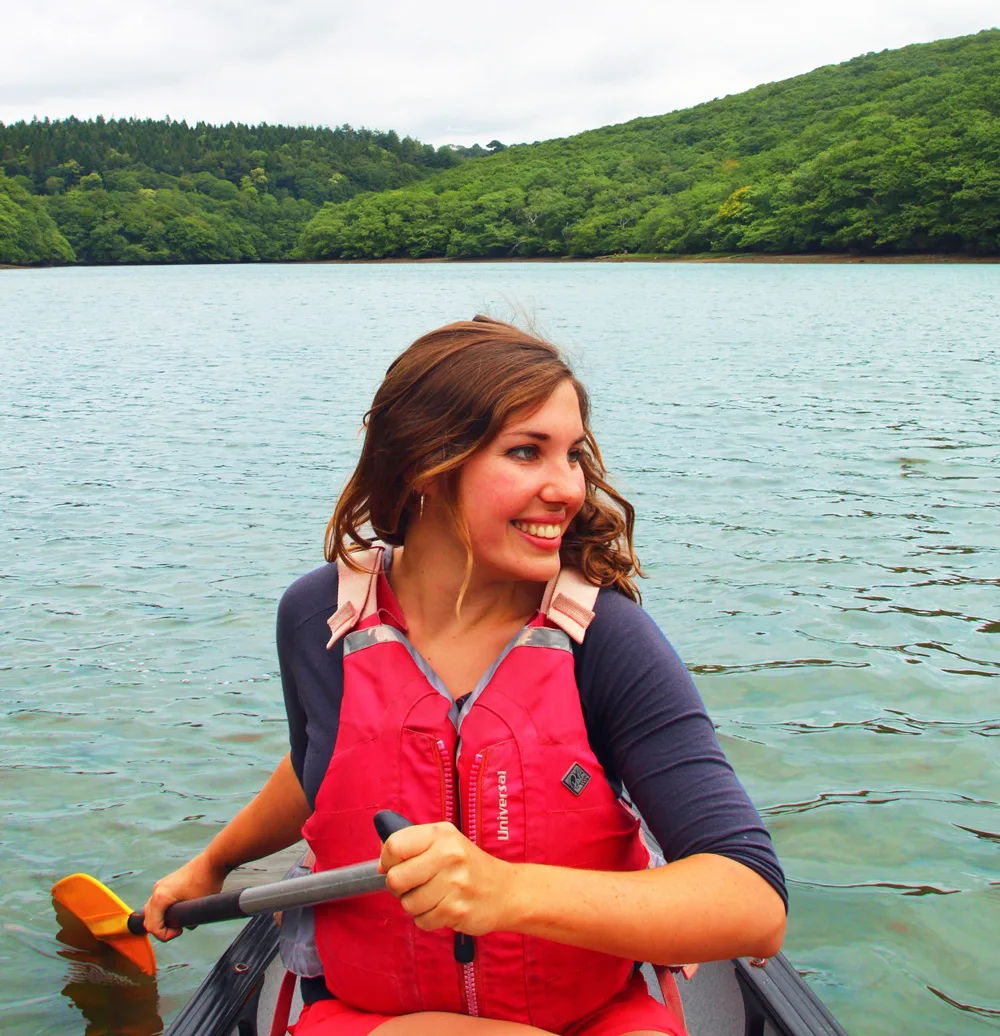 Sian Lewis is an award-winning travel and outdoors writer and influencer. She's the author of popular blog and book The Girl Outdoors, and when she isn't writing or travelling she spends most of her time hiking, cycling and wild swimming across Britain.