Staying in a treehouse is an adventure like no other. The thrill of climbing up and up through a leafy canopy, to arrive at a cabin high above the ground… it's exhilarating before you've even stepped inside. Aged 7, my treehouse had roughly built walls, a hacked out window and a blanket on the floor. At the time, it was utterly magical. But in 2022, we're in the era of Treehouses 2.0. Perhaps even 3.0. Today's incredible creations house designer furniture, full kitchens and underfloor heating. Some even have alfresco bathing on their decks. The challenge of designing and building such imaginative escapes bewilders us. Which makes it even more exciting when we stay! Here — in our opinion — are the 5 best treehouses in the UK, right now.
---
Brand new. Wildly romantic, these stunning treehouses sit on the edge of Dartmoor in a private woodland. Inspired by simple Icelandic summer houses, with their immersion in nature and outdoor bathing, each has a copper bathtub on its deck, perfectly positioned to watch hares leap across wildflower meadows as you soak. Add in waffle bathrobes, smart heating, even dishwashers, and you've got superb levels of luxury, all 40 feet off the ground!
---
Secret Treehouse, Herefordshire

Brand new. Whispering woods, singing birds, the soft rustle of squirrels… There's a smidge of magic running through this 800-acre Herefordshire estate, and at the very top of it, concealed amid ancient oaks and firs, lies the Secret Treehouse. With a delicious level of luxe, it has 2 spacious bedrooms, beautiful on-trend interiors, and not one, but 3 bathing options, 2 of them alfresco to max out the forest views. You can day trip to Hereford and Hay-on-Wye…. or just stay here, in your hot tub amongst the trees. Magic, indeed.
---
Trossachs Treehouses, Scotland
Staggered up a slope on a quintessentially Scottish estate lie 5 incredible treehouses, each unique in style. The first is finished with homegrown larch cladding; the second has a family of woodpeckers for neighbours, while the third is shaded by a tall pine. The fourth and fifth are ideal for friends holidaying together, linked by a rope-bridge with a satellite deck where you can meet at dusk for G&Ts among the beech trees. Hike through Trossachs National Park by day then return to bathe amongst the sycamore trees or wild swim in the River Teith just below. We stayed for a night and it was nowhere near long enough.
---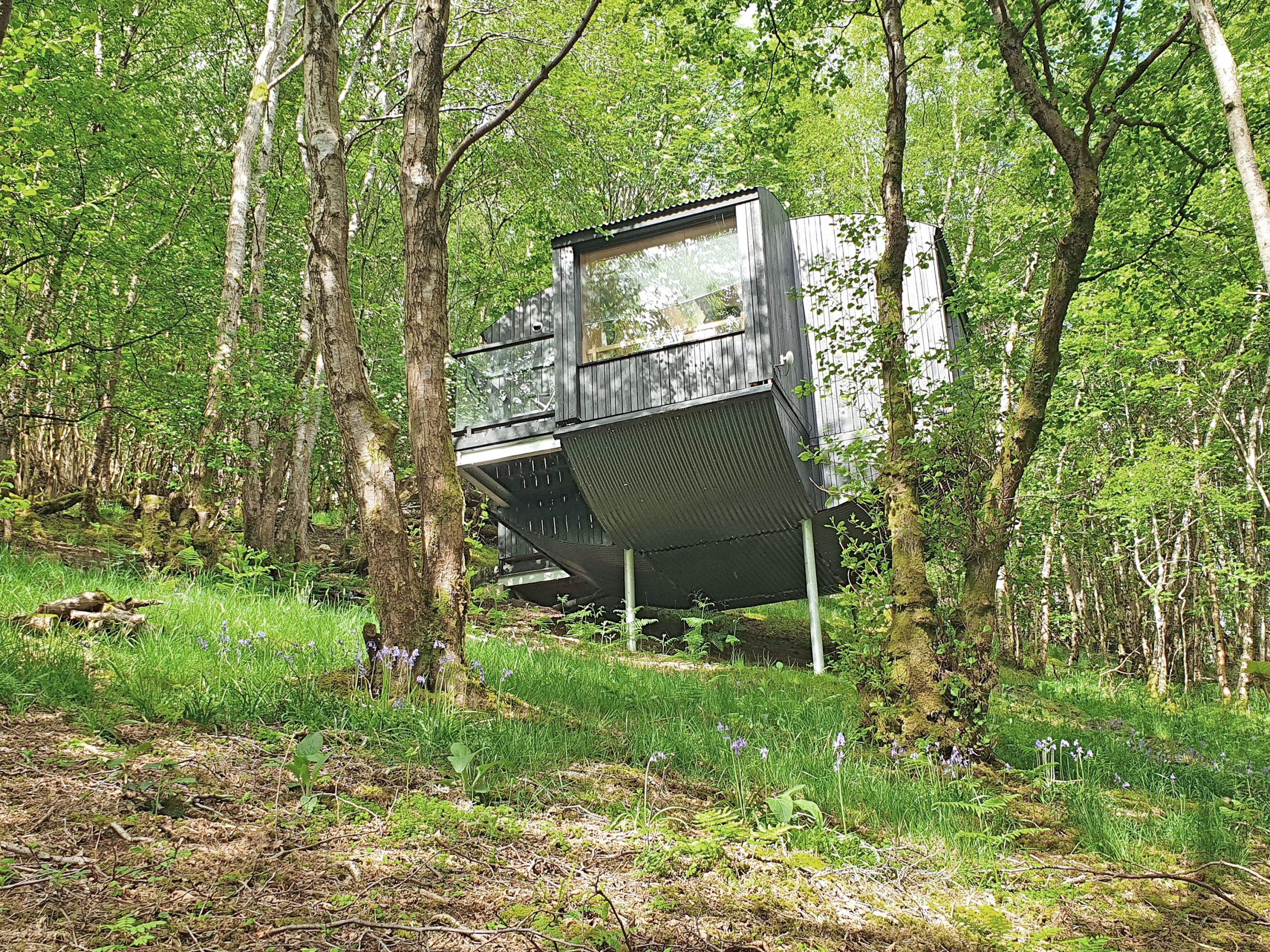 ---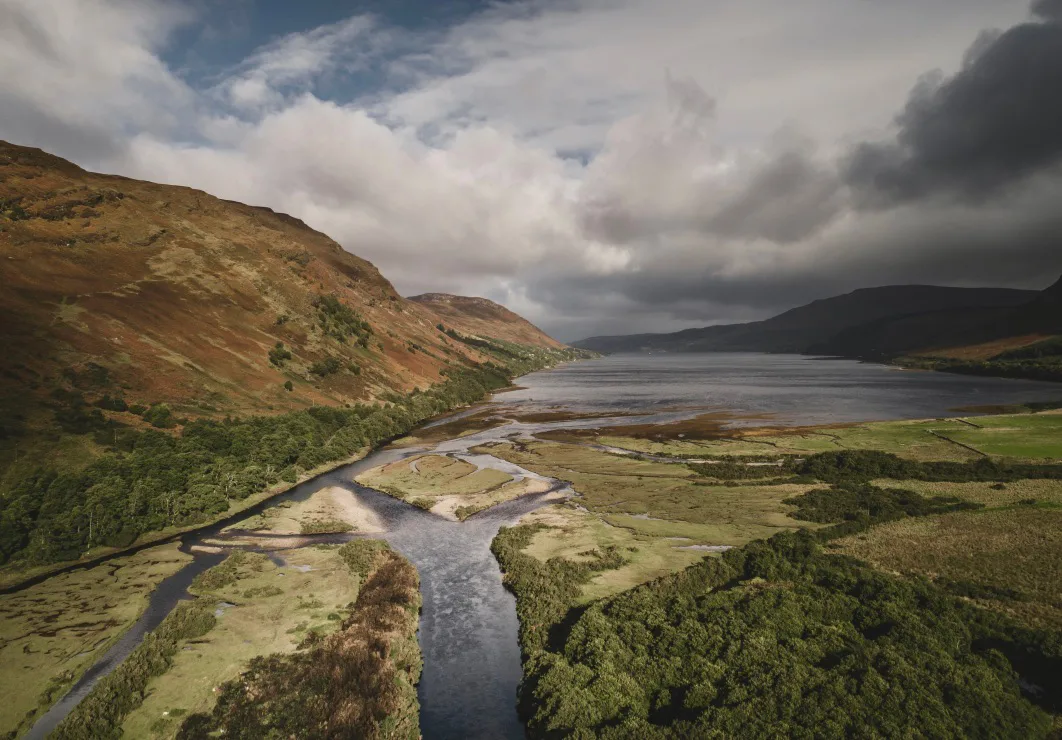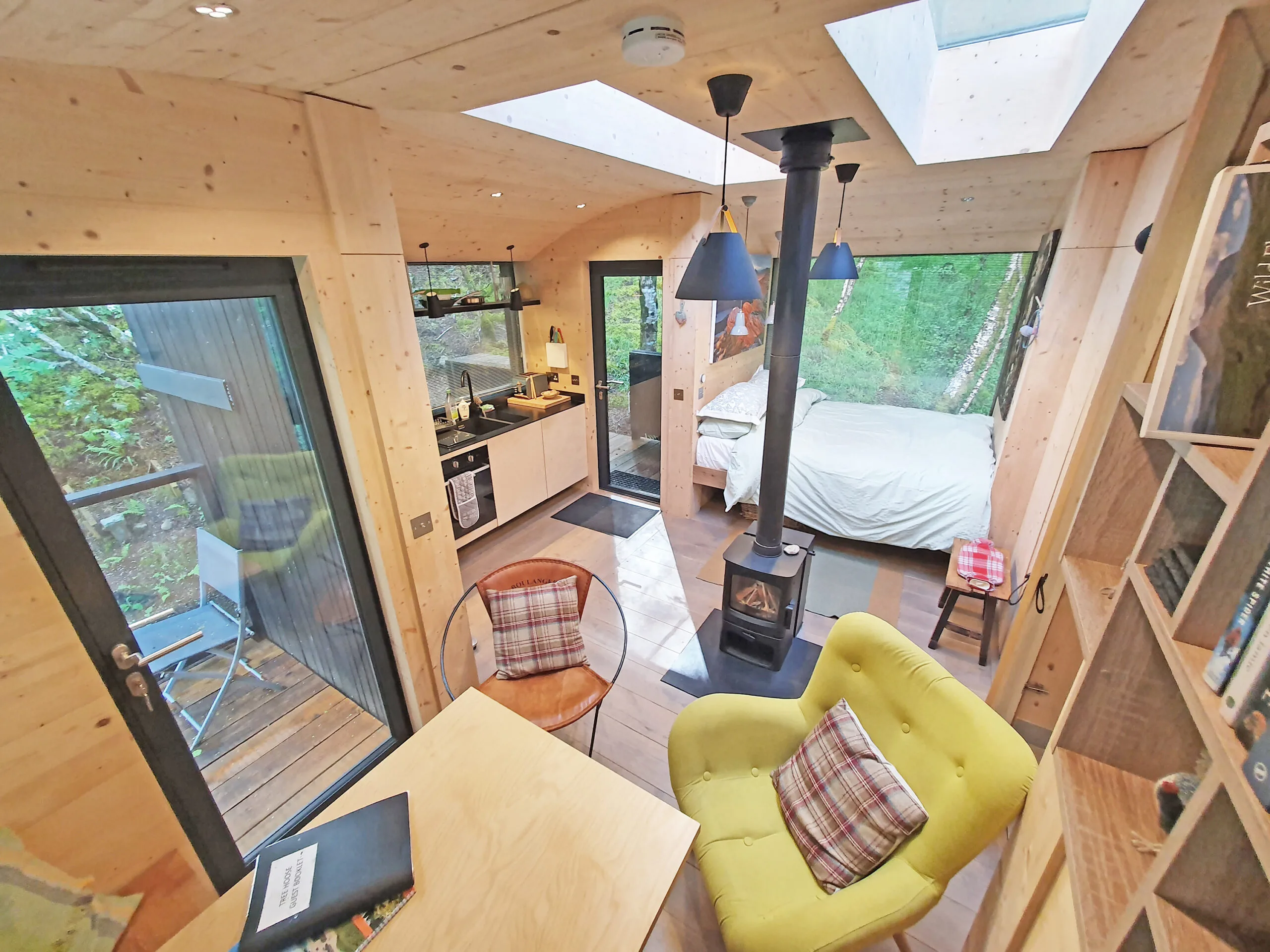 Space-age design and tech-savvy interiors, tick. Panoramic views of the mighty Beinn Dearg munro range and moody Loch Broom, tick. This pocket-sized treehouse in northwest Scotland packs a serious punch. Whether you're road-tripping around the iconic North Coast 500 or exploring the Highlands, there are empty beaches, rugged trails and steep peaks all around. Or just chill out admist the native canopy and keep your eyes peeled for the Northern Lights at night; this is one of the best areas in Scotland to spot them.
---
Larch-clad, with round windows, this treehouse has been brilliantly designed to resemble a birdbox, and hides in its own copse on an organic farm. Interiors are strung with fairy lights, the deck faces sunset, and there's even a woodland sauna. The wider setting is the best of 3 counties: you're bang on the border of Somerset, Devon and Dorset, so you can day trip to the Jurassic Coast, Bath and Bristol with ease. Stay local in the evening though; you're a stroll away from one of our favourite gastro pubs, The Lord Poulett Arms.