When a fashionista meets a Dorset farm something magical happens — or so it would seem in the case of Cat, owner of the beautifully luxe Catkin Huts. We caught up with Cat about her approach to interiors as she launches her latest projects — 2 XL huts that are decidedly more boutique-hotel suite than simple shepherd's hut.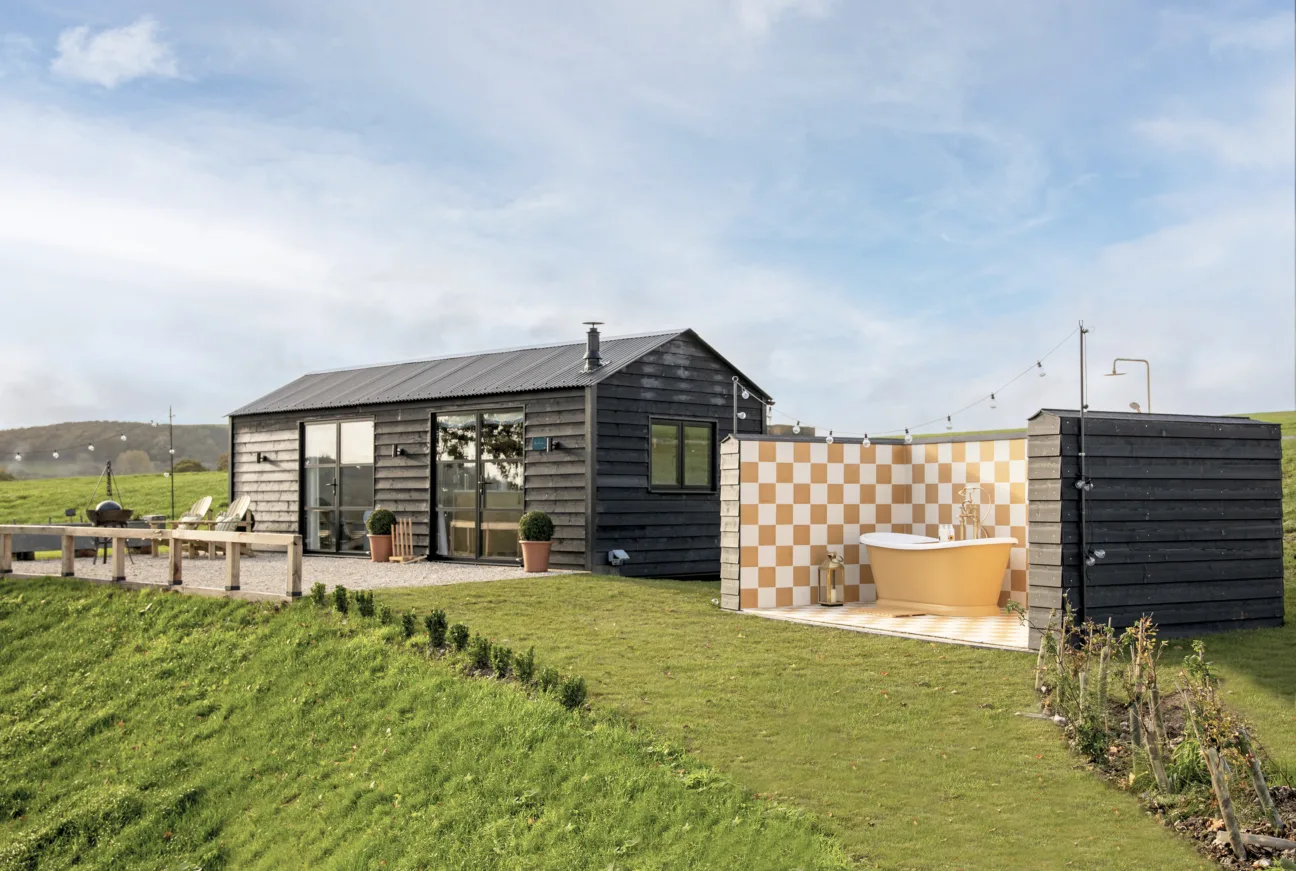 Q. How would you describe your interior design style?
Cat: I'd say it's English maximalist with lots of feminine aspects.
Where do you find design inspiration?
I follow a lot of interior designers, fabric designers and different homeware shops on Instagram, so I'd say this is my main source of design inspiration.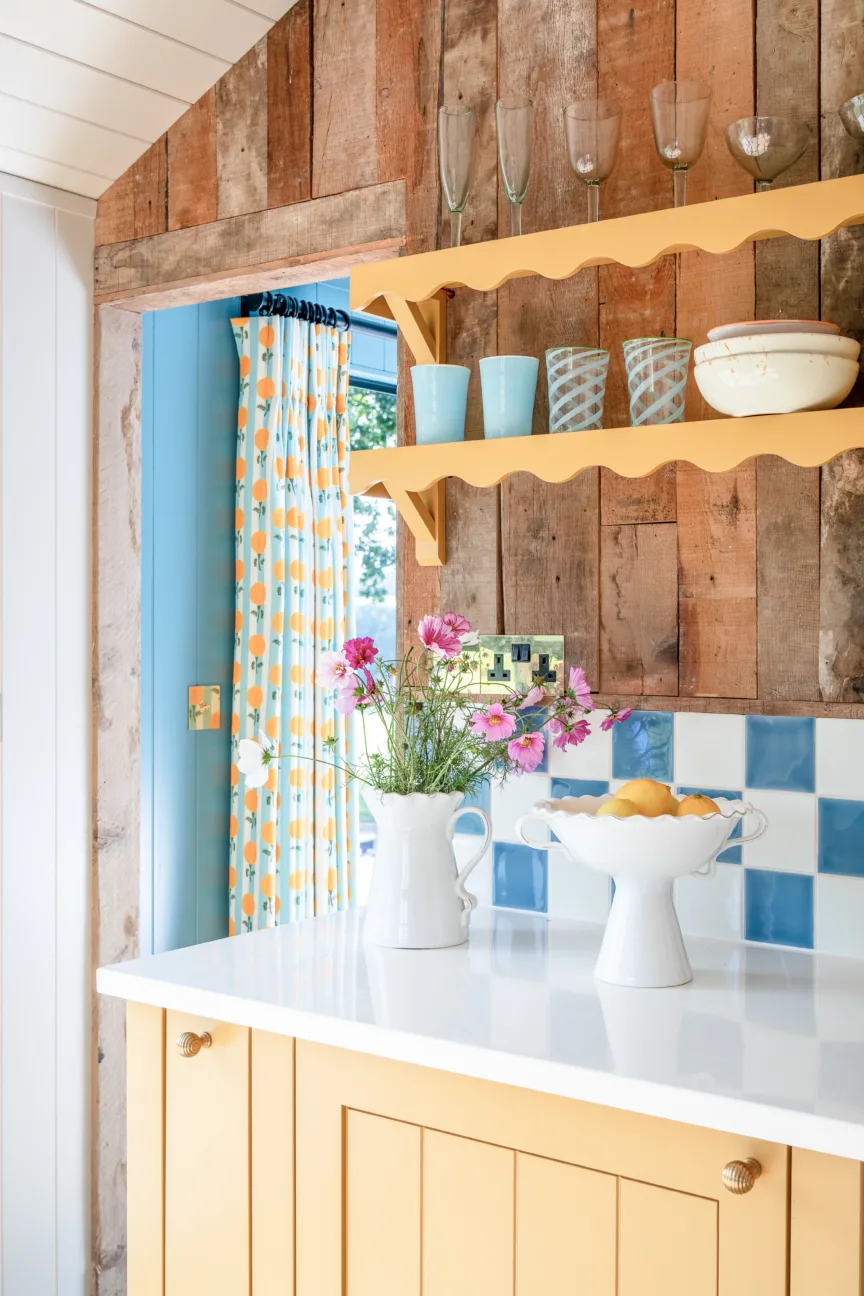 What was your biggest challenge when designing your newest huts?
I think the biggest challenge is trying to make a small space work with limited storage. I am also the world's most indecisive person and so the task of choosing paint colours and fabrics was a long one. There were literally months of deliberation, choosing and trying to make it all work together!
We love your use of colour — do you have any tips on using bold colour in a space?
I think the great thing about designing somewhere you don't actually live in is that you can be braver and bolder with colour than you would be at home. The kitchen was always the centre point for me when it came to the design process. I then found fabrics which would compliment the colours and sort of almost tone it down a little bit. I think the little curtain under the sink, for example, makes it all feel a bit softer.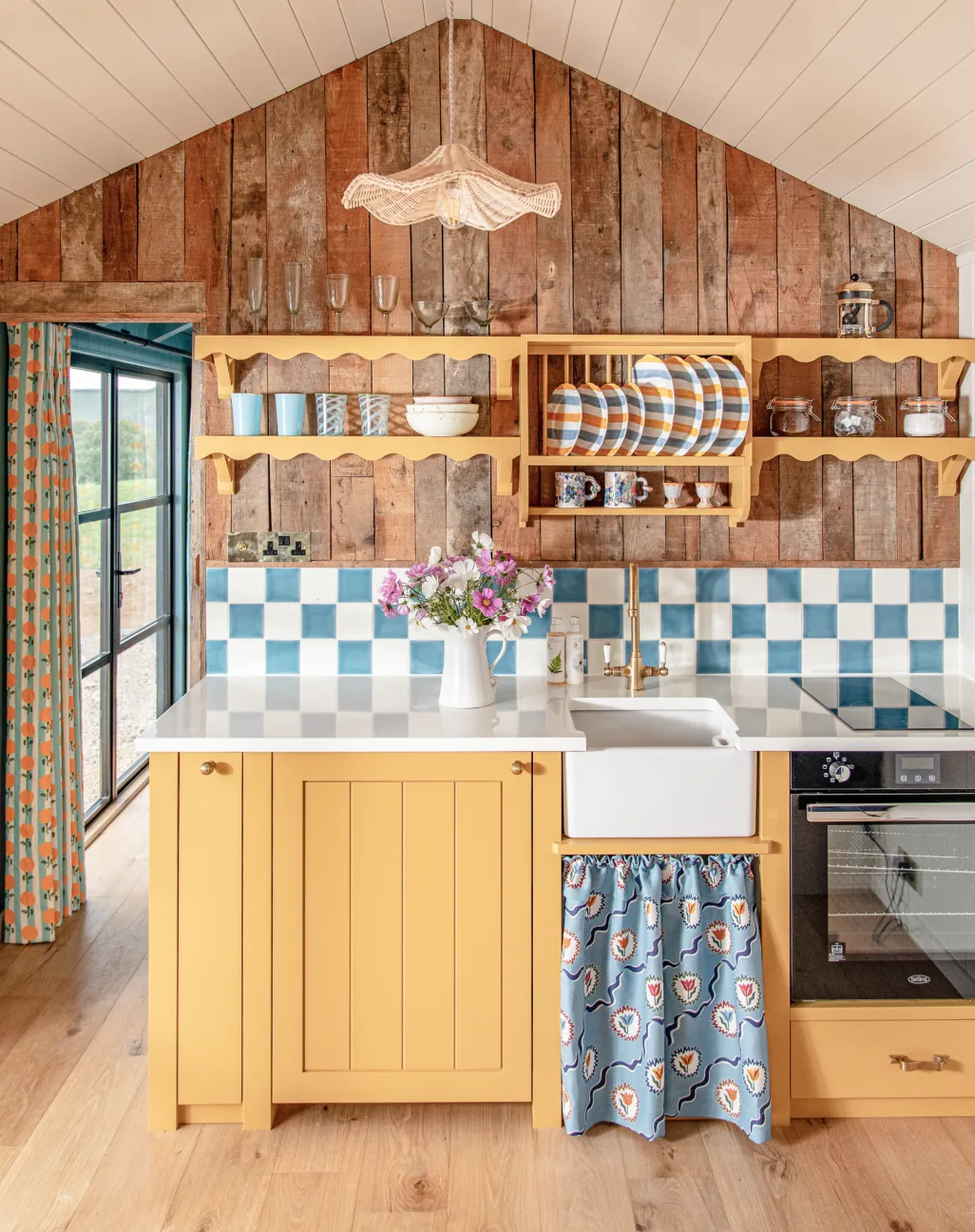 If you had to choose, what would be your standout moment from a stay at Catkin Huts?
I think coming in and exploring all the gorgeous little touches, such as the beautifully illustrated welcome booklet by Love from Lexi, the scalloped built-in honesty bar and the gorgeous glassware and ceramics.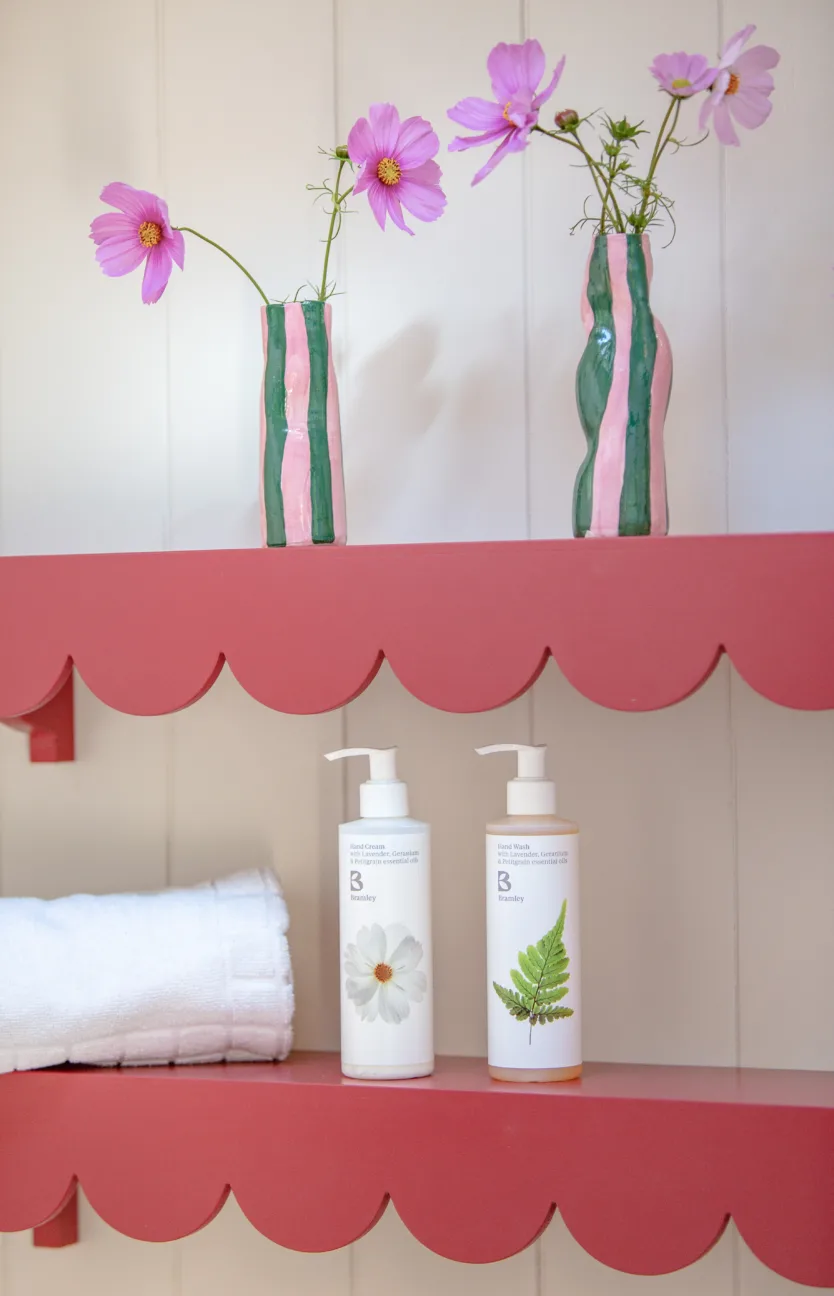 Finally, are there any other Kip Hideaway interiors you've been admiring lately?
I love the little kitchen area of The Secret Treehouse in Herefordshire. I particularly love the checked curtain that they've used instead of cupboard doors, and the Straw London wavy terracotta pendant.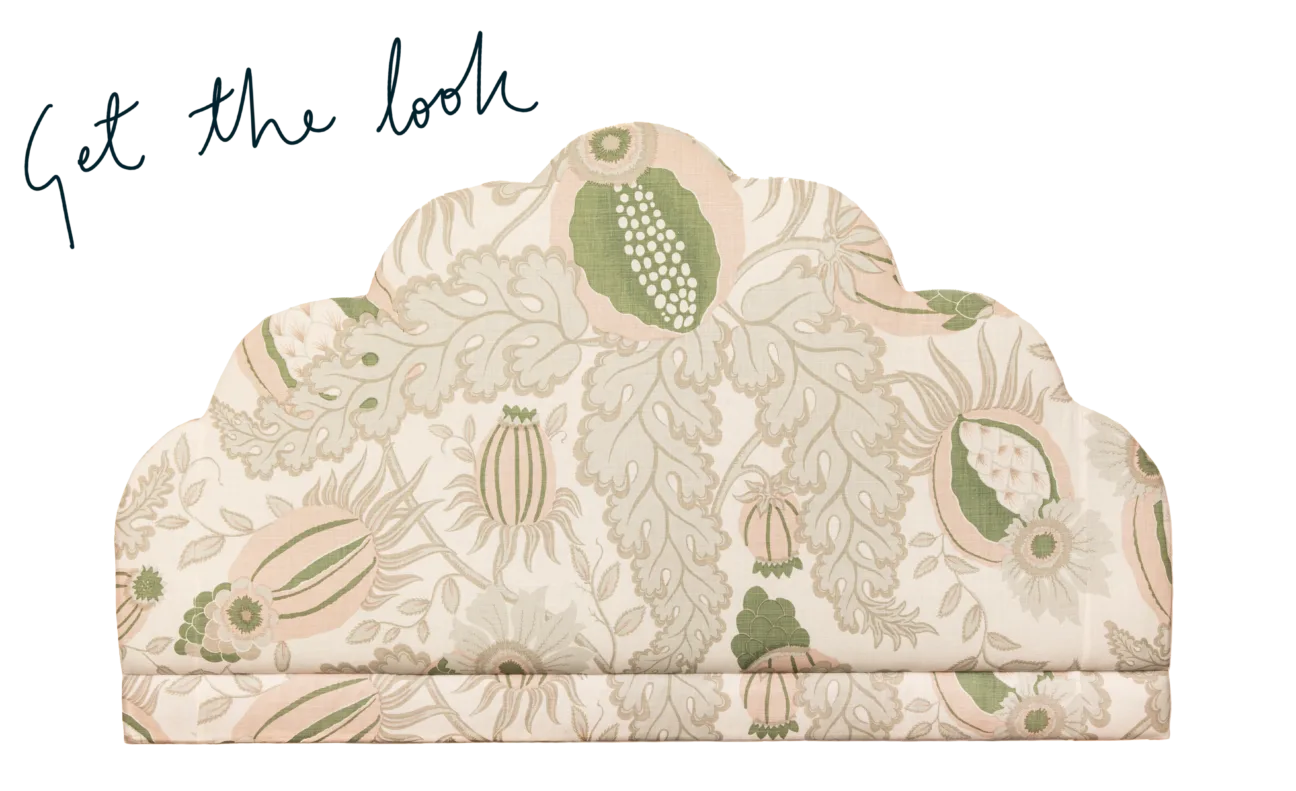 Love Cat's style? You can find her beautiful scalloped fabric headboards on Kip Kiosk – the perfect way to bring a slice of Catkin Huts into your own home.