Hidden down a lane in the beautiful mid-Wales borders is a whitewashed old worker's cottage, surrounded by the rolling green hills of an ancient sheep farm. Run by the same family for over a century, this is an unlikely location for a natural, low-intervention vineyard – and yet that's exactly what its latest custodians – owners Susan and James – have been busily creating, leaving their London office jobs long behind for an adventure into wine-making in rural Wales. We caught up with Susan to find out more about their journey so far.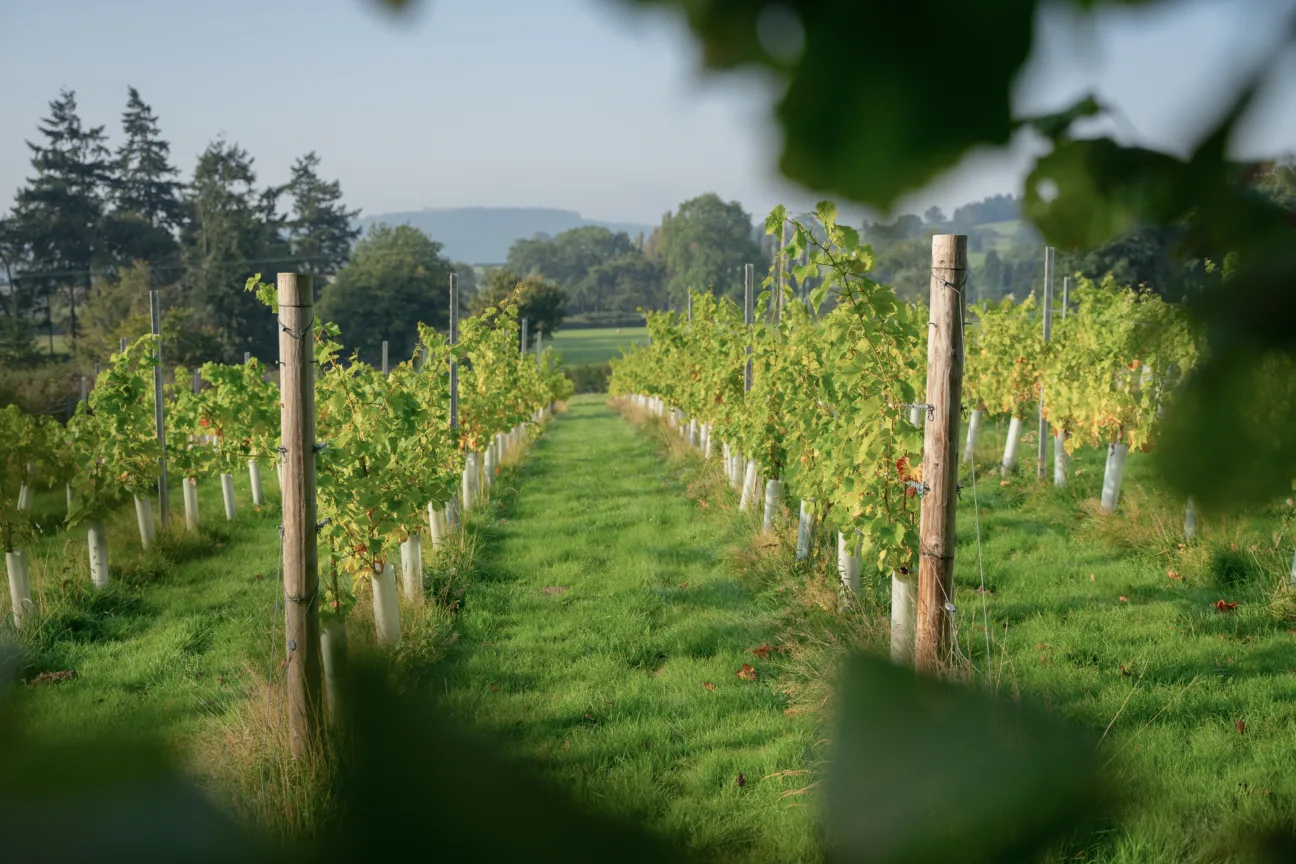 A sheep farm in Wales might not be the first place you'd think of for wine-making…how did it all come about?
It was on a grey London day in our flat in the mid-2010s that James shared his idea of planting vines on his family farm in Mid-Wales. We weren't sure whether it would work – the farm's altitude is quite high and of course being in Wales – so it was all a bit of a risk, but one we both thought was definitely worth taking. We both love food and drink and realised that when we travelled it tended to include visiting vineyards wherever we could. We've been lucky enough to travel for work and to visit family in places with incredible wine regions such as Australia, New Zealand and California. We just had to give it a go!
Quite the gear-shift from London living! What have been the benefits of leaving the city and starting up your own business?
We loved the city but knew we had to make the leap to make our vineyard work. It's been really rewarding getting in-tune with nature and becoming accustomed to the rhythms of the vineyard and all of nature co-exists with it. Working together and bouncing around our wild ideas is buckets of fun. It's great being in charge of our own decisions and seeing the outcomes of them, even if a few mistakes are made along the way. Our move to the country also coincided with having a family. We've made some amazing friends who have been a real support and part of our wine-making journey too.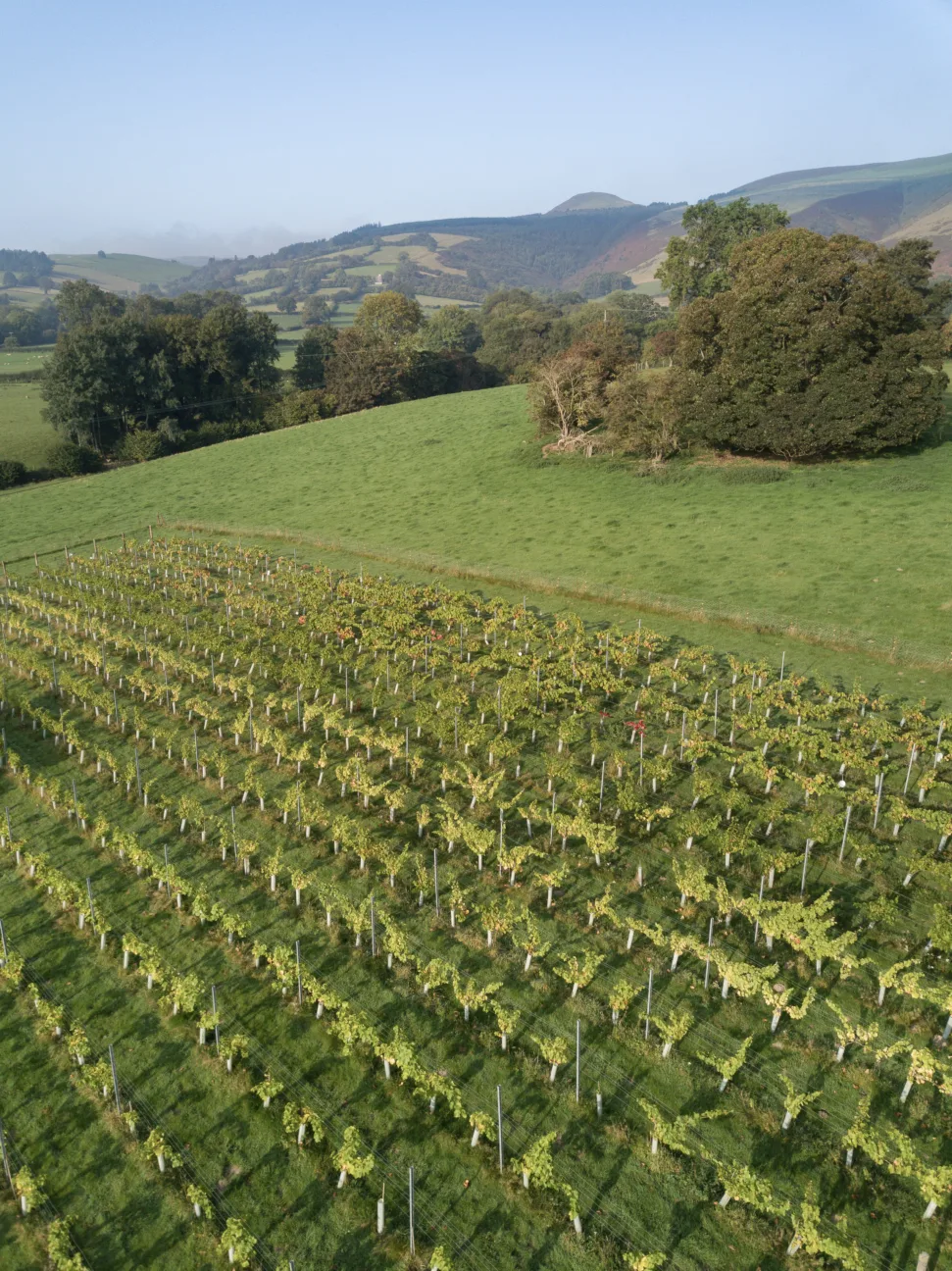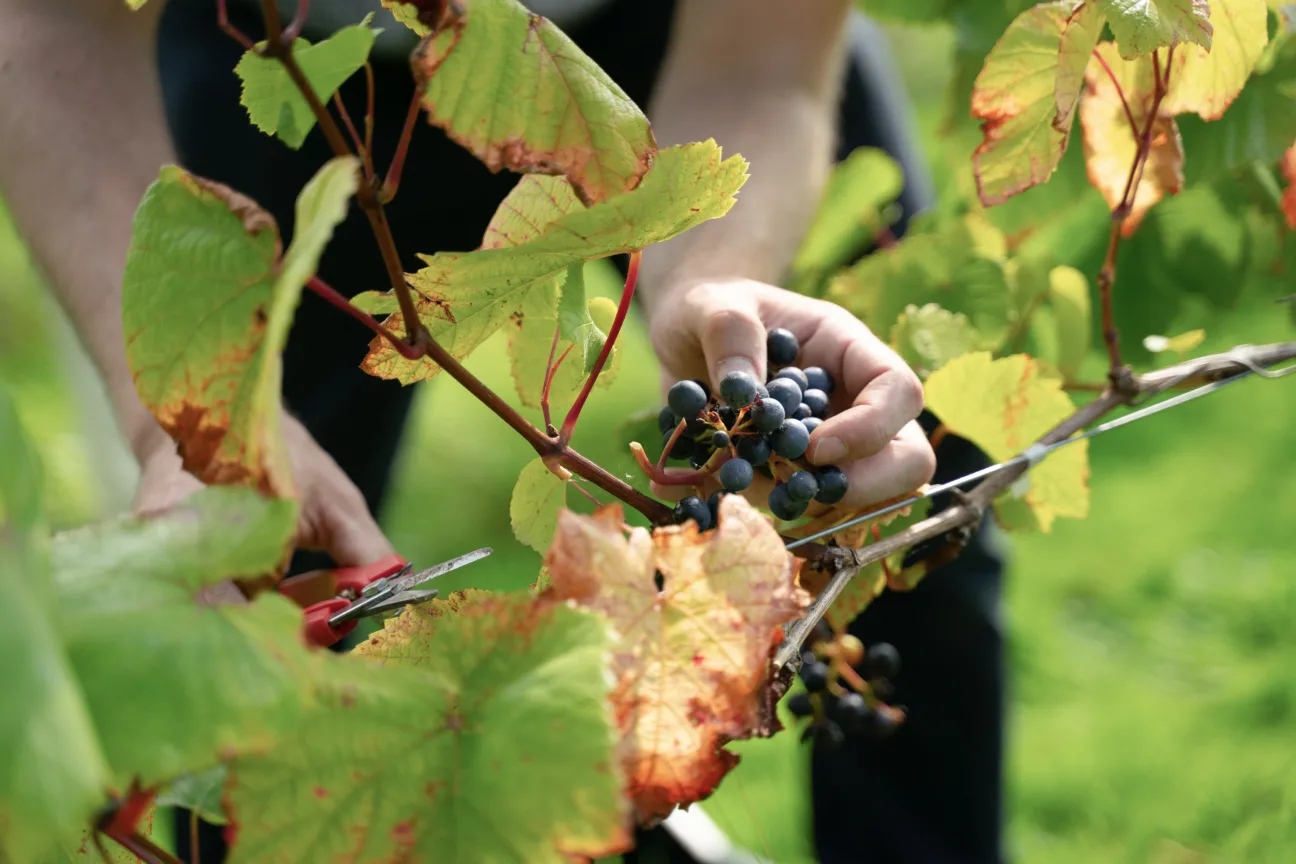 Five years since starting up you now bottle & sell two wines – the blush-orange Pet Nat and sparkling Col Fondo. What were your biggest learnings in the development stages?
Net your vines before harvest time! Hungry birds chowed down on our grapes with abandon in 2020. We did manage a small harvest but it was a big eye-opener. Our vines have had a few run-ins with sheep and birds along the way. Each year is a massive learning curve! We've also learnt, and are still learning, the wonderful ways of the vine. Vines take several years to establish before you can harvest a good crop, especially where we are where average temperatures are lower. After planting our first vines in 2017 we decided to adopt a regenerative approach to farming to ensure a sustainable future for our farm and family. We make natural wines from our low-intervention vineyard – it's a holistic approach to farming driven by low inputs, restoring soil health and stimulating microbal life. Basically, looking after every living thing in our environment and letting nature do what it does best. What doesn't sound great about that!

The farm is set in the beautiful mid-Wales borders. What makes this location special to you?
Where we live in Mid-Wales really is a truly stunning place. It's full of prehistoric heritage and has the most incredible undulating valleys and mountains teeming with wildlife, waterfalls, woodlands and wild swimming spots. The borderlands that straddle Powys in Wales and Herefordshire, Worcester and Shropshire are dotted with beautiful historic market towns famous for the Hay Literature Festival, secondhand books, antiques and independent shops. We're lucky to live somewhere that's home to a wealth of inspiring and creative communities of growers, makers, artisans and artists. One day you might be going for a dip in the River Wye, the next sledging off a mountain!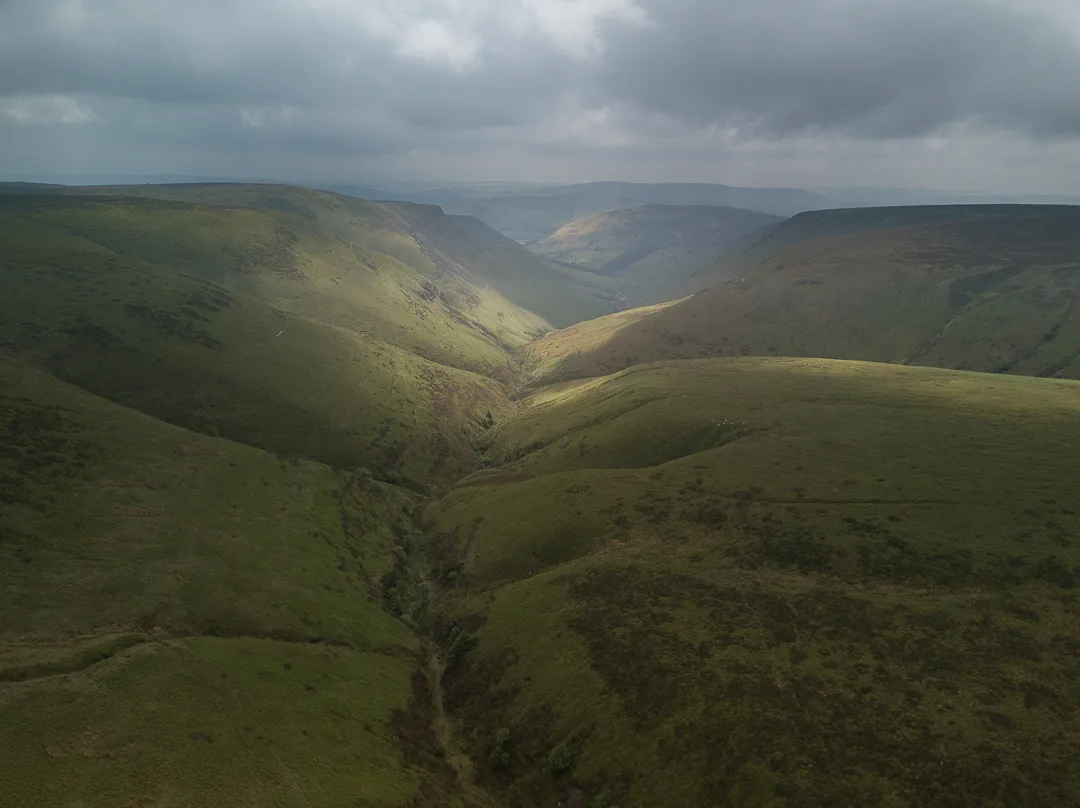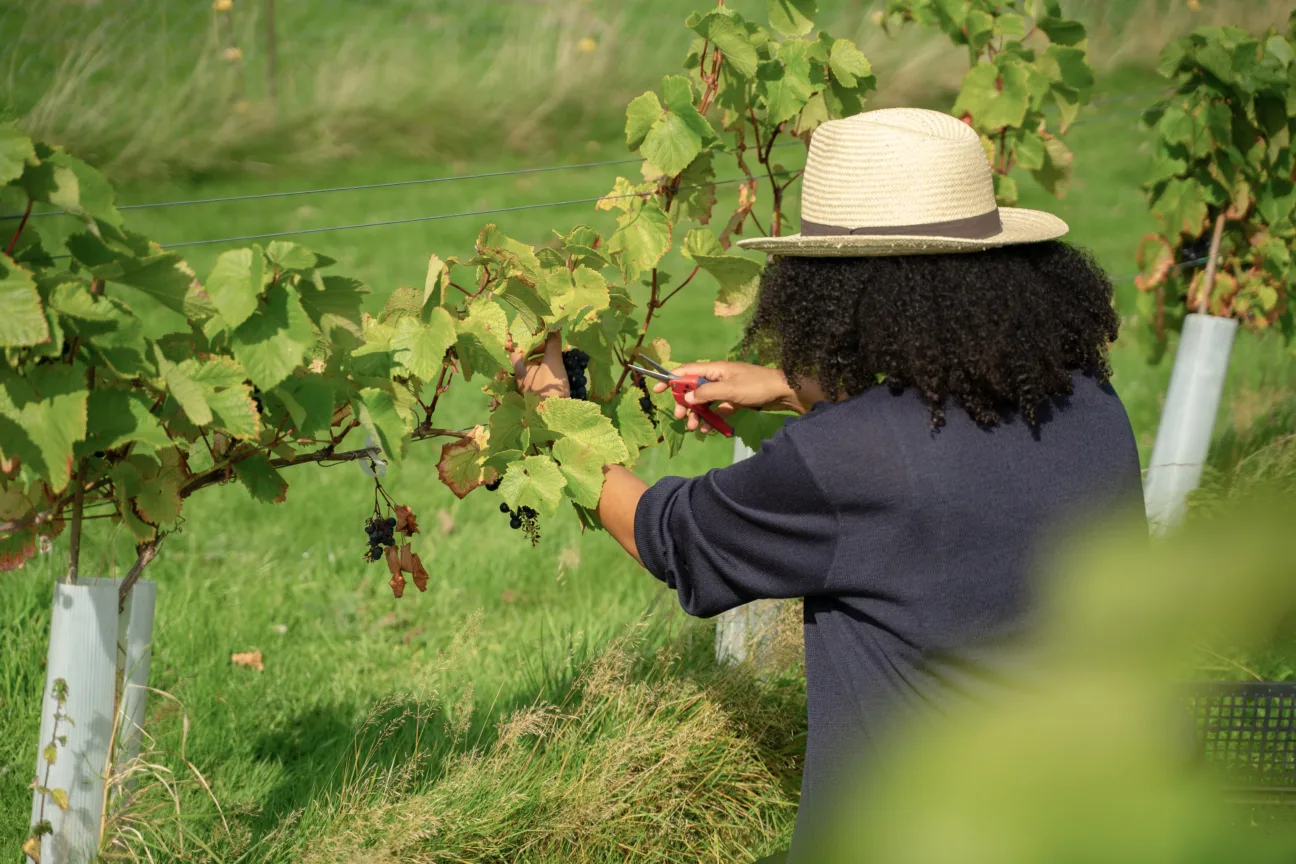 Finally, what would be your favourite moment from a stay at Winemaker's Cottage?
I absolutely love watching the morning sun come up, seeing it cast a beautiful light and listening to the calming babble of the brook outside with a hot cup of tea. Although you can't beat hunkering down by the log fire with a glass of wine in hand!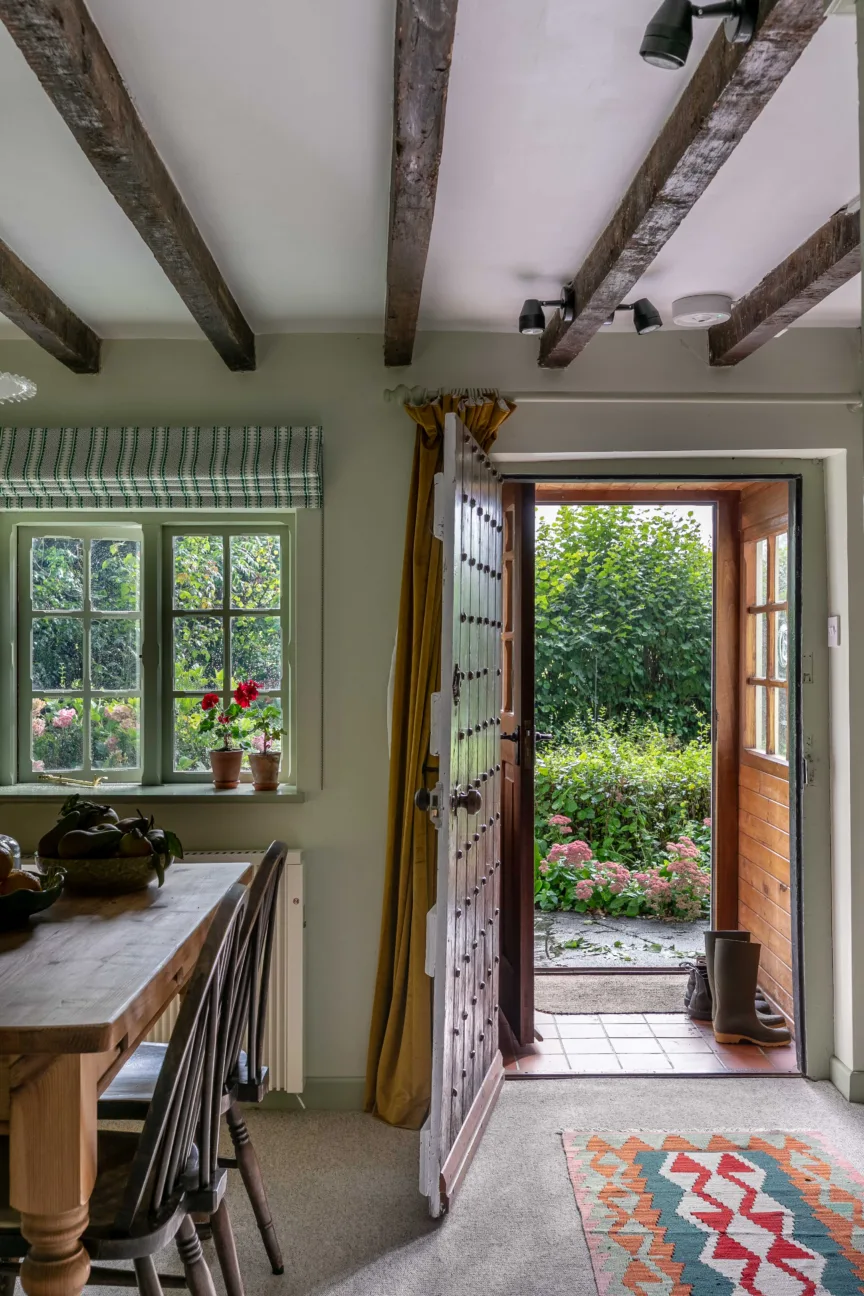 Experience the fruits of James & Susan's labour first-hand with a stay at Winemaker's Cottage, where you can spend days exploring the beautiful surrounds and evenings by the fire, fuelled by films, board games and perhaps wine from a very local vineyard…