(Meaning you need to book well ahead to stay in them.)
Last October, we wrote a blog about our most-popular places, that book up way in advance – by which we mean several months, or even a year ahead for summer stays. Seems ridiculous, we know, but the worldwide events of 2020/21 created a perfect storm over UK staycations, the boom of which we'll be seeing for at least another year, if not more. So rather than getting fed up by it, just get on board. The early bird, and all that.
The hideaways we listed in the afore-mentioned blog are still wildly popular, starting to see bookings for winter 2021 and peak dates over 2022. We'd now add the places below to this 'insanely in-demand' list. Many of them were brand-new to us this year and exploded as soon as they went live.
Which one will you choose?
---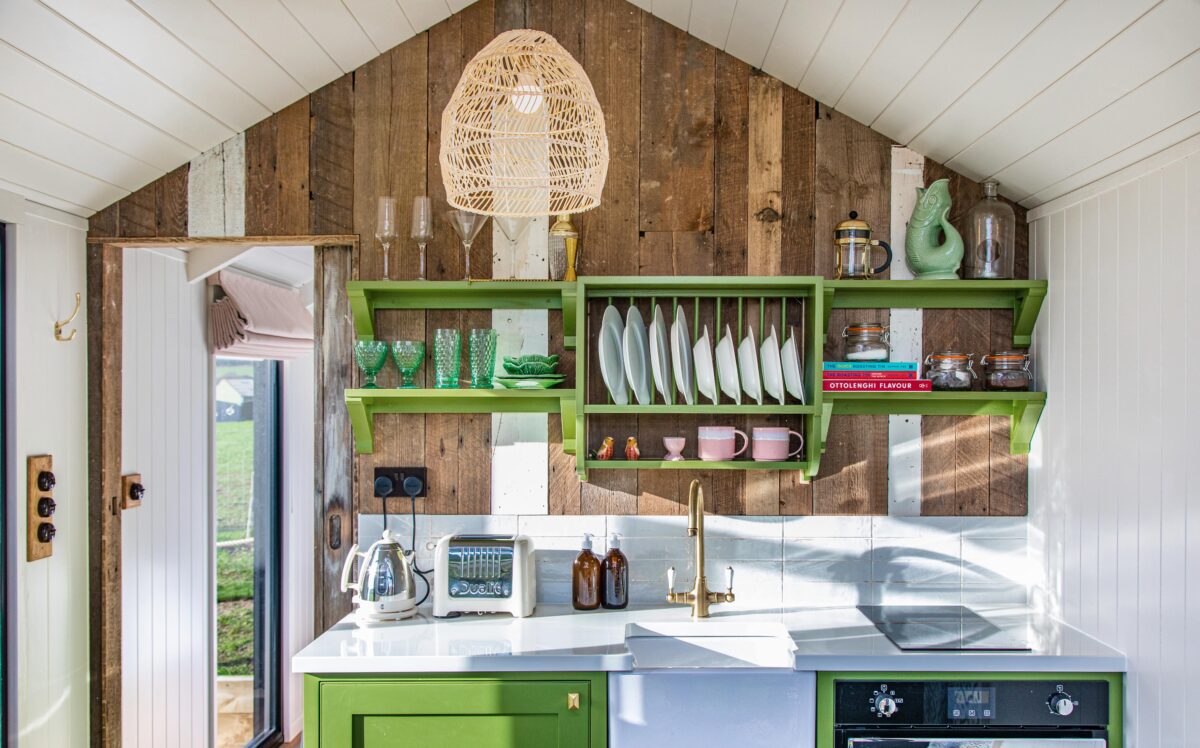 Catkin Huts, Dorset
These luxury huts are the perfect combination of rustic meets boutique-hotel suite. Set by a wild-swimming lake on a peaceful Dorset farm, every detail is perfect – beautiful petite kitchens, Mandarin Stone tiling, decadent glassware and dangling Pooky star lamps. Spend your days walking in the countryside then sink into your alfresco bath as the sun sets. Wildly romantic; each sleeps 2.
---
East Sussex Escapes
Whether you choose the fairytale round cabin hidden in a woodland, or the beautiful oversized hut in a field of wildflowers, a stay here will nourish your soul. Part of an inspirational conservation farm, the hideaways are surrounded by grass meadows, sparkling ponds and ancient copses, meaning incredible views and constant birdsong. Each has its own hot tub, and a killer view from the kingsize bed; we genuinely can't choose a favourite. Book 4 nights and swap halfway through?
---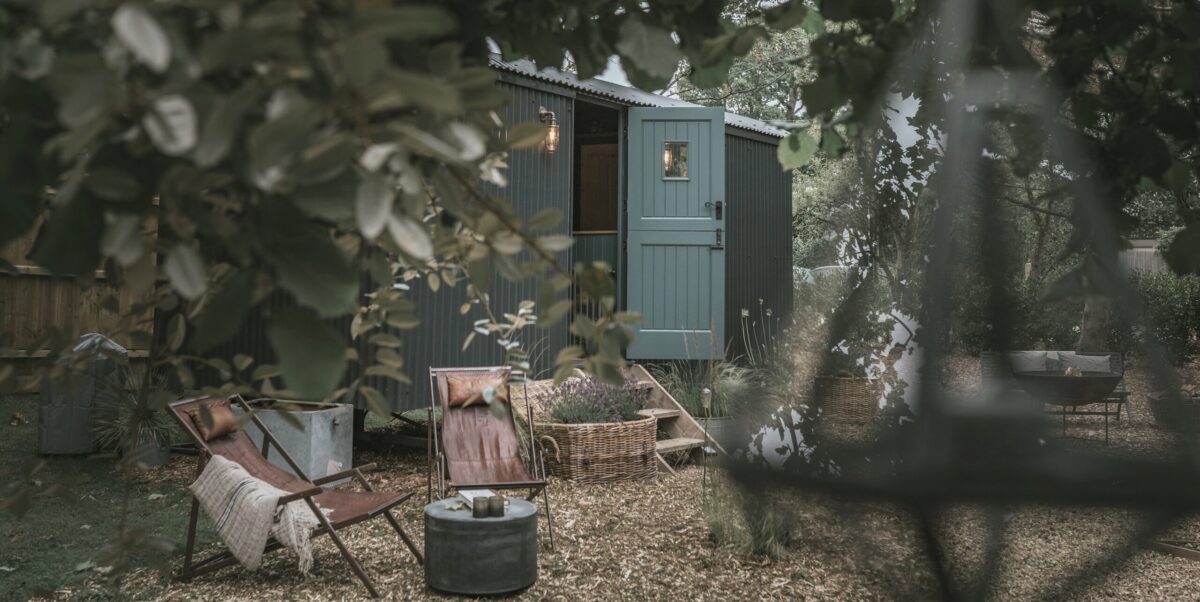 New Forest Hut
This gorgeously refurbished shepherd's hut sits in a peaceful woodland setting, and we were blown away by its beauty. Think exquisite F&B panelling, industrial-chic lighting and gorgeous leather deckchairs, as well as scented candles by Plum & Ashby and wonderful food hampers on request. There are bikes and wellies to borrow to explore the stunning New Forest, then it's home to the bubbling hot tub and evenings by the firepit.
---
Cumbria Cottage
Breathtaking walking in the Yorkshire Dales. Peaceful, starlit soaks in the alfresco bathtub. A gastro pub within walking distance and a welcome hamper for both guests and dogs! This charming 16thC cottage has the perfect recipe for success, which is why guests return again and again.
---
Hulder Cabin
Nestled in a peaceful field in Devonshire countryside, this enchanting cabin is the ultimate escape from reality. Sliding glass walls give an immersive indoor/outdoor feel and there's an extraordinary level of thoughtful detail from local produce for breakfast to the softest bed linens. The alfresco copper bathtub is deep enough for 2 and the stargazing is epic. Perfect for a special occasion.
---
Isle of Skye Retreat
The Isle of Skye is a photographer's dream and this romantic cottage is a perfect counterbalance to the brooding surroundings, all light, modern and Scandi minimalism. It's remote, yet a perfect base for the island – and a mere stroll from Camastianavig Bay for invigorating morning swims and spotting wild seals and otters.
---
The Epping Forest hideaways
All 3 of our Epping Forest properties are wildly popular, set in beautiful rolling countryside just an hour from London by tube. There's an amazing 'bivouac' with a glass Perspex roof for admiring huge night skies; an exquisite rustic-chic cabin with a hot tub, and the most stunning treehouse perched in an ancient oak tree. Whichever you book, you'll then want to book the others for a future stay. Don't hold back.
---
Quirky Huts Northumberland
These gorgeous rustic-chic huts are perfect for free-range families, with endless farm fields for kids to run free, and epic views for adults to admire with a glass of wine. Stargazing roofs and a climbing wall in the kids' bedroom make things even more special, and everyone will love the novelty of the cast-iron alfresco bath (top image). Come to see fluffy Valais Blacknose sheep, ride bikes, visit beaches and castles, and eat home-cooked meals by the owner; a true holiday for all. Or come a deux to their sister huts; insanely romantic.