Description
• 40 x 60cm • feather cushion pad included • 100% Ivory Linen with 100% Mercerised Cotton embroidery • Concealed zip fastening • Dry clean only • There may be natural variations in undyed base fabrics or slight colour variations between dye batches. These qualities make your design truly one-of-a-kind.
Delivery Monday to Friday only, 3-5 working days
Returns accepted within 30 days (terms apply)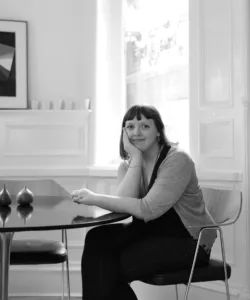 The maker
Niki Jones combines different cultural references within her designs, with a focus on traditional crafts, natural materials and colour. Her studio is based in Glasgow where she develops her distinctive, original collection of textiles and rugs, with an emphasis on quality, integrity and ethical production.