A beautiful fully kitted-out kitchen, luxury alfresco bath, fancy glassware and a drinks trolley with all of the accessories you need for a cocktail night. You'd be mistaken for thinking you were in a boutique hotel, but this is a pair of incredible bespoke huts overlooking a wild-swimming lake. Here's how it all came about.

What's the story behind Catkin Huts?
Cat: We recently moved to Dorset so that Ant can gradually take over the family farm from his father. Catkin Huts was a way to diversify the farm. We've always had a love for entertaining and hosting people at our house so it felt right to do some sort of accommodation. There's an area on the farm by this gorgeous lake that we've always loved spending time at, having barbecues and parties, and it felt perfect. It's well away from our house and feels totally separate.
---
"There's an area on the farm which is by this gorgeous lake that we have loved spending time at and having barbecues and parties, and it felt right to do some sort of accommodation."
---
What inspired the hut's design?
The huts were made by a company called Plankbridge. They do a classic shepherd hut, and you can customise it in various ways. We wanted to do something a bit different that made the most of the views, so we decided on a pitched roof, and chose a Scandinavian black style to mould into the landscape.
We wanted something as spacious as possible, with a proper kitchen, and we also wanted to make sure you could walk around the bed. We just wanted to make it feel really really comfortable for guests.
Interiors wise, we wanted to create something really luxurious and not your usual cabin. Not that typical, something that stood out. I've a real interest in interior design and am inspired by Lucy Barlow (Barlow and Barlow; she helped me do up our house) and I follow a lot of different people and interior designers on Instagram.
How important was it to you to create a luxury experience?
Really important. We wanted it to feel slightly like a hotel, but also allow guests to be independent and private. I really wanted people to come and stay and either have a cocktail by the lake or sit by the cosy fire with a cup of tea; just to be a place for everyone.
---
"We wanted it to feel slightly like a hotel, but also allow guests to be independent and private."
---
You worked in fashion before – how would you say that that's influenced the hideaways?
When I was in that industry I got to stay in a lot of lovely places through work. So I tried to think about cool little ideas I'd seen on my travels that people might like, little touches.
Which are your favourites?
We've put a lovely little mirage and brass drinks trolley in both huts, with really nice local spirit brands on there like Black Cow vodka. I wanted people to have everything to make cocktails, so there's a cocktail shaker and I've put together some recipe ideas and the little extras you need, like tabasco and celery salt.
We've got some old troughs from the farm and we're going to plant a little herb garden for each hut so guests can pick their own. We've put some of our favourite cookbooks in each hut, and you can order lovely meat and veg boxes from local suppliers. And we've provided thick robes to walk out to the outdoor baths and lovely bath products. Just lots of really special stuff.
What have you learned along the way?
It's been so much fun! Creating something from scratch… it's a lot to think about – more than you'd ever imagine, which isn't necessarily a negative thing!
From the start, I got a mood board going; it took me ages to decide on the interior stuff, which was very, very important for me. Really thinking about when you go away to stay somewhere, what do you like? I like a room to be dark. I like dark-dark. So we made sure we have blackout blinds. We really just thought about what we like, and what we don't like when we made all of our decisions.
Kip has been really helpful throughout, a bit of a sounding board, because I had no real idea what I was doing. I had no idea we'd need a booking widget on the website, or what other people might like; for example Liz came to stay before we opened and made suggestions like, put up some festoon lights above the bath. We have a lake and we're not huge swimmers ourselves, but she suggested we set up an area for swimming and that's been really popular. To have someone like Kip working with you gets you off to a great start. They are just very, very helpful people.
---
"To have someone like Kip working with you gets you off to a great start. They are just very, very helpful people."
---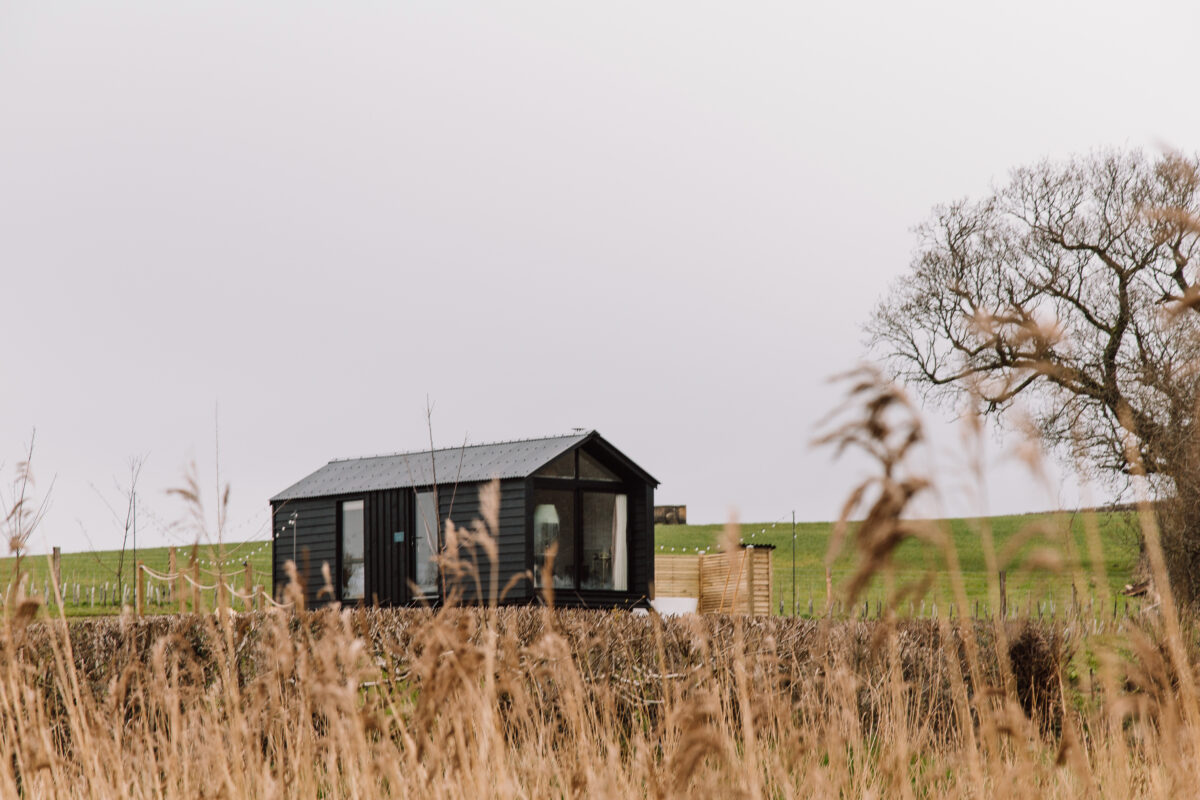 How did you find Kip?
I first saw it on somebody's Instagram, an Influencer was going to one of Kip's hideaways. At that stage I was looking into who we should work with, and we were possibly going to go with another company, but they charged so much commission and they weren't quite the right brand fit for us. And then loads of friends of mine in London kept talking about Kip Hideaways.
I remember calling Liz and I was just so amazed that she wanted to come see our huts; I really didn't believe we could be featured on somewhere like Kip. She came and met us and we were there for a good few hours chatting, and she was advising me on lots of stuff.
I think people who are members really trust Kip, that they're not going to list a property that's not that great. And Liz and Sarah are amazing to their owners, helping us to get our businesses going.
Working with them has been a dream come true. They're brilliant – they're everywhere! They've just got the best properties.
How has partnering with Kip benefited you?
We launched the huts exclusively with Kip, and we're already fully booked for the next 7 months. The way they marketed us and got us out there, and their client base and members, it's all been amazing. They've just been very, very helpful, and really lovely to work with. They always try to do the best they possibly can for all of their owners. I can't recommend them enough.
---
"The comments we get from guests make it all worthwhile; you know you've given someone a really special break."
---
What's your favourite thing about being a hideaway owner?
Giving someone a really lovely time, so they come away thinking wow, that was amazing. I love people's reactions when they see the property and how happy they are during their stay. And the comments we've got afterwards make it all worthwhile; you know you've given someone a really special break. Which is what a holiday should be, basically.
Finally, if you could stay at another hideaway, which one would you pick?
I'd probably say the Sunset Cottage in the South Downs as I love that green staircase and also we'd be able to bring our children!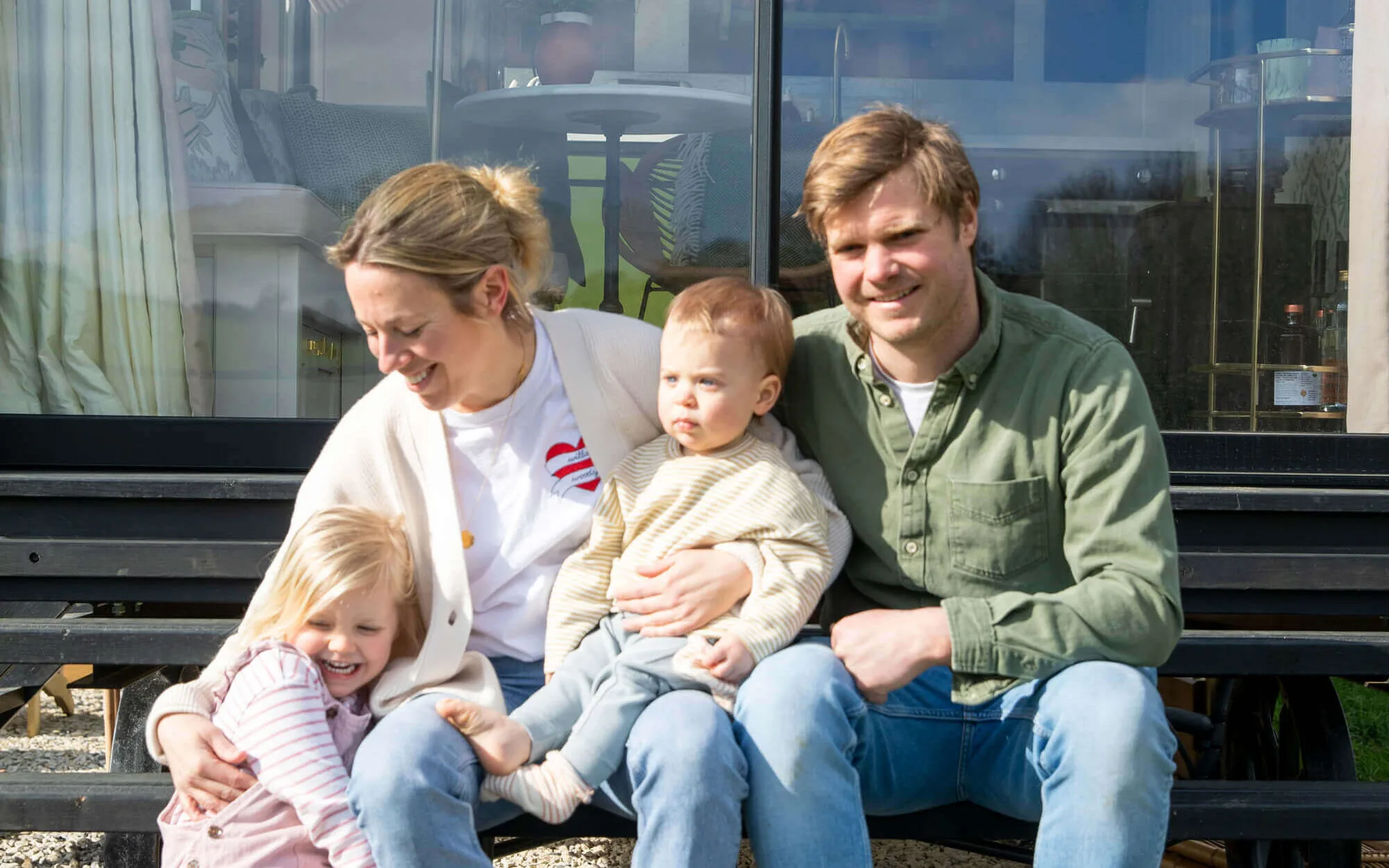 Interested in being an owner? Find out more about what it's like to be an owner with Kip. Or drop us an email to start the conversation.