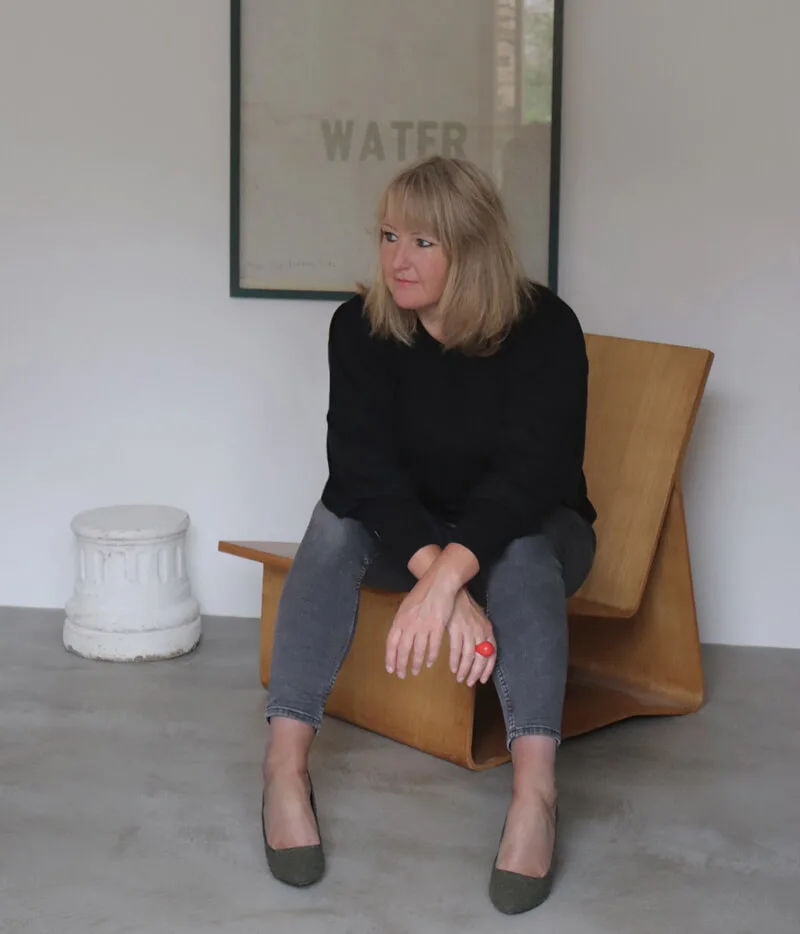 The Vintage House is a modern love story, of how a Creative Director obsessively trawled websites of derelict properties looking for her perfect match.
Sandy: I come from a family that's always brazenly romantic about old places, and even as a kid we'd go wandering onto people's properties and my mum would pin her nose against people's windows whether or not it was inhabited! So I guess I have that in my blood, maybe to a slightly less embarrassing extent.
My grandad had this lovely phrase – he was a Yorkshire man – that "they don't make shrouds with pockets", as in, what you're buried in hasn't got pockets so you can't take it with you. I really just thought, what better use of money than to buy a wreck and make a home?
I was expressly looking for something that needed some work. The Vintage House was at the extreme end of that spectrum, and I found it on a lovely website called Wreck of the Week (I was totally addicted to that site!). I came to visit and fell for it hook, line and sinker.
It's part of an estate and this building used to serve Barton Hall with electricity — really progressive for the early 1900s — but in 1914 the hall was abandoned after a fire and so this property became redundant. When I bought it it was exactly 100 years since the fire, which felt pretty special.
---
"It was the simplicity that I fell in love with."
---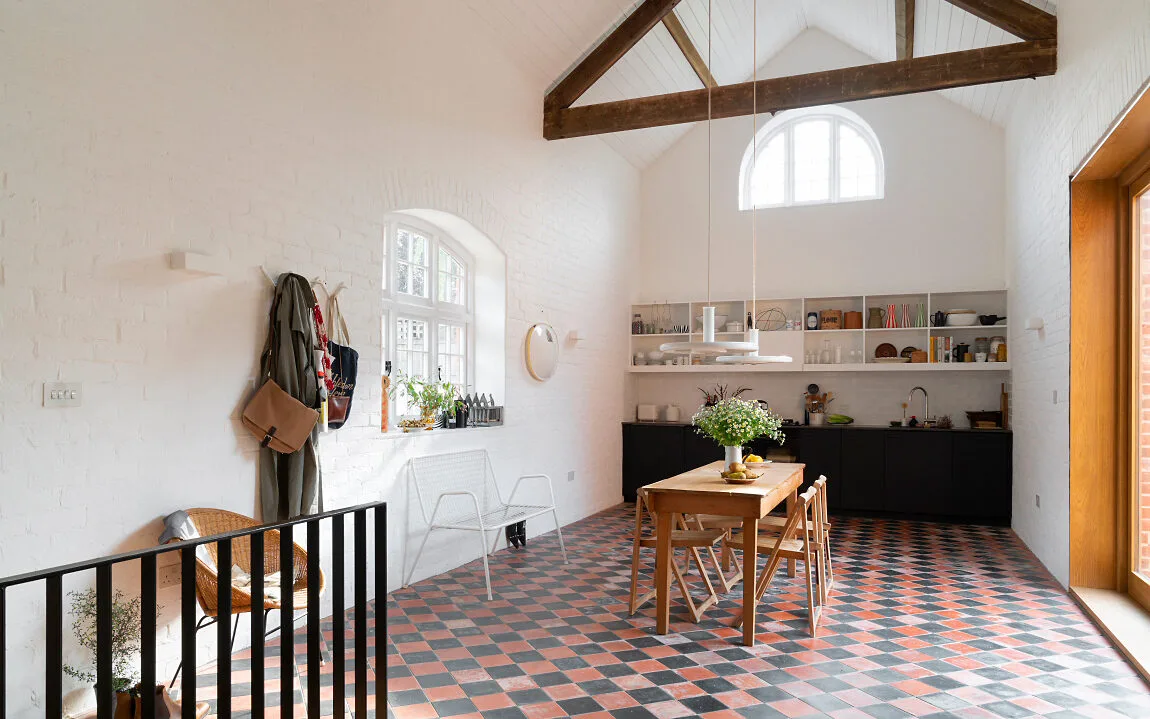 How did you approach the design? What inspired you?
There were 2 things, I suppose. One aspect was the building itself, and trying to breathe life back into what was here. It was the simplicity that I fell in love with; the double-height ceiling, great natural light source, a feeling of calm to the place. My friend of 25 years, Michael Corsar, designed the renovation and extension and it was such a joy to work with him.
And then in terms of the actual decoration, I had a pretty stringent rule not to buy new stuff. Most of the things in the Vintage House are from eBay and charity shops! It took time, but it was a lovely goose chase, finding all of these pieces.
There are also a lot of things here that I wouldn't exactly call heirlooms, but have been passed down from family. The chairs at the kitchen table are ones that I sat in as a kid — my parents bought them from Habitat in the mid-70s.
Your hideaway is also where you live. What's it like to host people in your sometimes-home?
I actually really love renting it, Kip guests are generally really respectful. I was unbelievably lucky to find this place (something I only now realise because I've got mates trying to do similar things and it's very hard to find a raw gem).
It's a really versatile space. You can have a whole crowd here for a weekend and that's lovely, or, if you want to come here and get your head down and write or whatever you can do that too. It's very peaceful and private, with a walled garden — my nephew and his girlfriend slept outside in the summer under the stars. It's just a really special space to be able to share.
What's the best compliment you've ever received from a guest?
There was a sweet drawing left by a 2-year-old, and his mum and dad were really sweetly ecstatic about the place, and said their son talks about the house to this day!
---
"I also had someone stay and their review just said 'Last day in heaven'."
---
What tips would you give someone who's thinking of turning their home into a Kip hideaway?
On a practical level, this place is pretty easy to clean! Hardwood surfaces, polished concrete tiles and wood. I think that's important if you've got a quick change around. You've also got to be generous, you can't be too precious – things will get chipped, accidents can happen, so get comfy with it and enjoy sharing the space! I also love to leave the place as I would like to find it for guests – I really love going out and picking flowers to pop in a vase.
Little touches are really important, it can be tiny things. I get local honey from Mike who lives up the road; he's nearly 90 and he's been producing it since he was a teenager! It's these little things that people really love when they arrive, a special pot of honey waiting for them. I think it's really lovely how Kip encourages owners to do that with their guests.
What do you recommend people do when they stay?
I share all of my favourite things to do. There's a great local restaurant called Pea Porridge that has just been awarded a Michelin Star so I tell guests to book ahead for that. My friend Ali has a cafe within walking distance that sells takeaway bread and pastries by the most fantastic local bakers called Wooster's. Another mate, Sophie, can come to Vintage House to give guests private yoga classes. There's an antique shop called Smoking Monkey Antiques that I go to regularly. And then there are lovely walks! There are loads of places to go and great dog-walking routes. It's just very peaceful here.
Why does Kip work better for you than other listing sites?
At first, I naively thought my own site would work on its own! But when I realised I needed help, I looked into listing with various sites. If you list with a platform like Airbnb, it's not so great in that guests have A LOT of sifting through very average places to find the special places, and people don't have time to do that so they don't find you. I genuinely feel that with Kip, there are no duds. They all look really great. They're all places I'd be happy to go with my family, and I can truly trust that every place is affordable yet lovely.
I've had some great press through them too, including Conde Nast Traveller, and I've garnered followers on my own social channels since joining Kip.
---
"I genuinely feel that with Kip, there are no duds. They're all places I'd be happy to go with my family, and I can truly trust that every place is affordable yet lovely."
---
If you were to stay at another hideaway, which one would you pick?
I would pick the Sunrise Cabin in Skye.
Interested in working with us as a hideaway owner? Find out more about what it's like to be an owner with Kip. Or drop us an email to start the conversation.